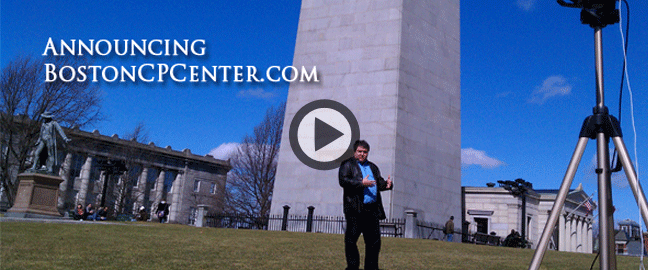 WAKE FOREST, NC – CERICDigital is privileged to announce today the release of www.bostonchuchplanting.com, as Phase I of a massive effort by Joe Souza of the North America Mission Board and the Baptist Convention of New England to promote and assist  church planters in Boston.
The site headlines a 15-minute video entitled "Boston Church Planting – Up Close  and Personal," and features additionally 12 videos from 12 different church planters in 12 different parts of the city:
Jan Vezikov – Allston, Matt Chewning – Beverly, Juan Maclean – South End, Bland Mason – Brookline, Vivek Arora – Harvard, Dan BK – Cambridge, Lynn, Tanner Turley – Medford, Joe Souza – Saugus, James Thomasson – Taunton, Chris Bass – Watertown, Josh Wyatt – Roslindale, Chris Willis – Weymouth,
We want to thank Joe and many others at NAMB and the BCNE for their leadership in supporting Boston Church Planting and in creating www.bostonchurchplanting.com. We are looking forward to working with the BCNE and NAMB soon to launch Phase II of the site which will entail more videos and detailed neighborhood profiles of the cities and towns where gospel-preaching churches are desperately needed.
Jesus commands us to be His witnesses in Jerusalem, in all Judea and Samaria, and to the Ends of the Earth (Acts 1:8). Here are some statistics on the Ends of the Earth in the U.S.:
26 percent of adult Americans consider themselves evangelical or born again. That's 1 in 4 people.
In Tampa, FL, that number is about 12 percent, or 1 in 8 people.
In Boston, that number it is 2.5 percent – or 1 in every 40 people.
Of 269 MSA regions, Boston ranks 261st as the ninth-least evangelized area in the country. And of the bottom 20 cities on that list only Salt Lake City, UT and Provo, UT are not in the Northeast.
In terms of population, 55 Million people (1 in 5.5 Americans) live in the Northeast.
In Boston (inside the I-495 corridor) that amounts to about 3.9 million people who have no personal relationship with Christ.
In the Northeast that amounts to 53.6 million people without Christ.
That is more people than the total number of people in Florida, Georgia, Alabama, South Carolina, North Carolina and Virginia combined.
There are more Christians in Lebanon than born-again believers in the Northeast United States.
If the Northeast was a country, it would be the 24th largest country in the world and rank as the 152nd (out of 182) most evangelized.
On a percentage basis, Saudi Arabia, Libya, India, Syria, Taiwan, China, Malaysia, Indonesia, United Arab Emirates and Egypt, just to name a few, have a higher percentage of the population claiming to be Christian than those in the Northeast who claim to be born again.
http://cericdigital.com/wp-content/uploads/2011/05/bcpc_screen.png
446
648
admin
http://cericdigital.com/wp-content/uploads/2015/02/logo-300x67.png
admin
2011-05-28 19:11:41
2015-02-04 19:42:33
CERICDigital and BCNE roll out new site and church planting videos